Here is how you get Hunt Addictions to show on your home screen with your Apps to make it easy to get access. There is a way for Iphone and Android which I will show you both. This is not actually an App, but a bookmark and it serves the same purpose as an App! Enjoy guys and gals, I know you have been waiting a long time for this!!!
Go to
www.huntaddictions.com
on your phone, click Add to Home Screen and you have it right there at your fingertips! I have also shown how to do this with an Android phone as well!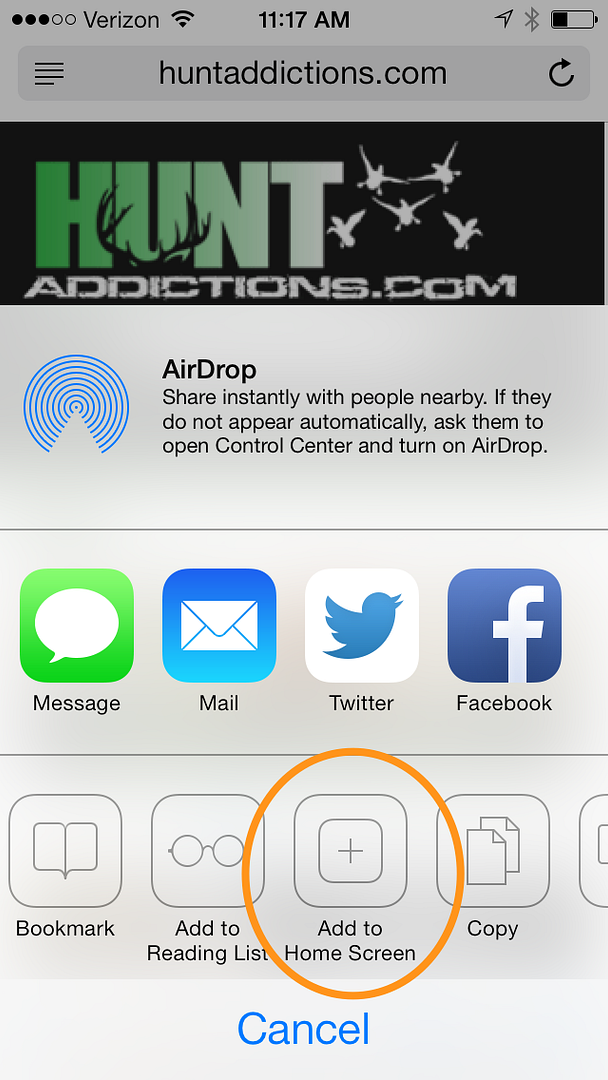 What it should look like
Android